Boomverzorging & Tuinaanneming
Welkom bij FK Projects! Wij zijn uw betrouwbare partner voor boomverzorging en tuinaanleg in Oost- en West-Vlaanderen. Omdat wij een professioneel bedrijf zijn dat gespecialiseerd is in een breed scala aan diensten om uw bomen en tuin in topconditie te houden. 
FK Projects is uw expert in alle boomwerken, van aanplanting en verzorging tot snoeien, vellen en rooien. Daarnaast verzorgen we ook uw tuinaanleg en -onderhoud met de grootste zorg. Ons deskundig en gemotiveerd team beschikt over jarenlange ervaring en expertise en staat steeds paraat om uw wensen te bespreken. Wist u trouwens dat we gespecialiseerd zijn in het werken met bomen op moeilijk bereikbare plaatsen?
Onze diensten omvatten onder andere boomverzorging, zoals het snoeien van takken, het verwijderen van gevaarlijke bomen, het uitvoeren van boomonderzoeken en het opruimen na stormschade. Wij bieden ook tuinonderhoud en tuinaanleg aan in Oost- en West-Vlaanderen.
Ons team van deskundige en gecertificeerde boomverzorgers en tuinaannemers werkt nauw samen met u om aan uw behoeften te voldoen. Of u nu een particuliere klant bent of een bedrijfseigenaar, wij bieden op maat gemaakte oplossingen voor uw boom- en tuinbehoeften.
Wij zijn gevestigd in een loods te Oostkamp, West-Vlaanderen. Maar we bedienen klanten voor boomverzorging en tuinaanleg in heel Oost- en West-Vlaanderen. Tenslotte zijn we er trots op om de hoogste kwaliteit boomverzorging en tuinaanleg te bieden. Ons bedrijf is bijgevolg volledig verzekerd en wij werken volgens de hoogste veiligheids- en milieunormen.
Neem vandaag nog contact met ons op voor meer informatie over onze boomverzorging en tuinaanleg diensten. Wij bieden gratis advies en offertes aan om u te helpen bij het plannen van uw volgende boom- en/of tuinproject.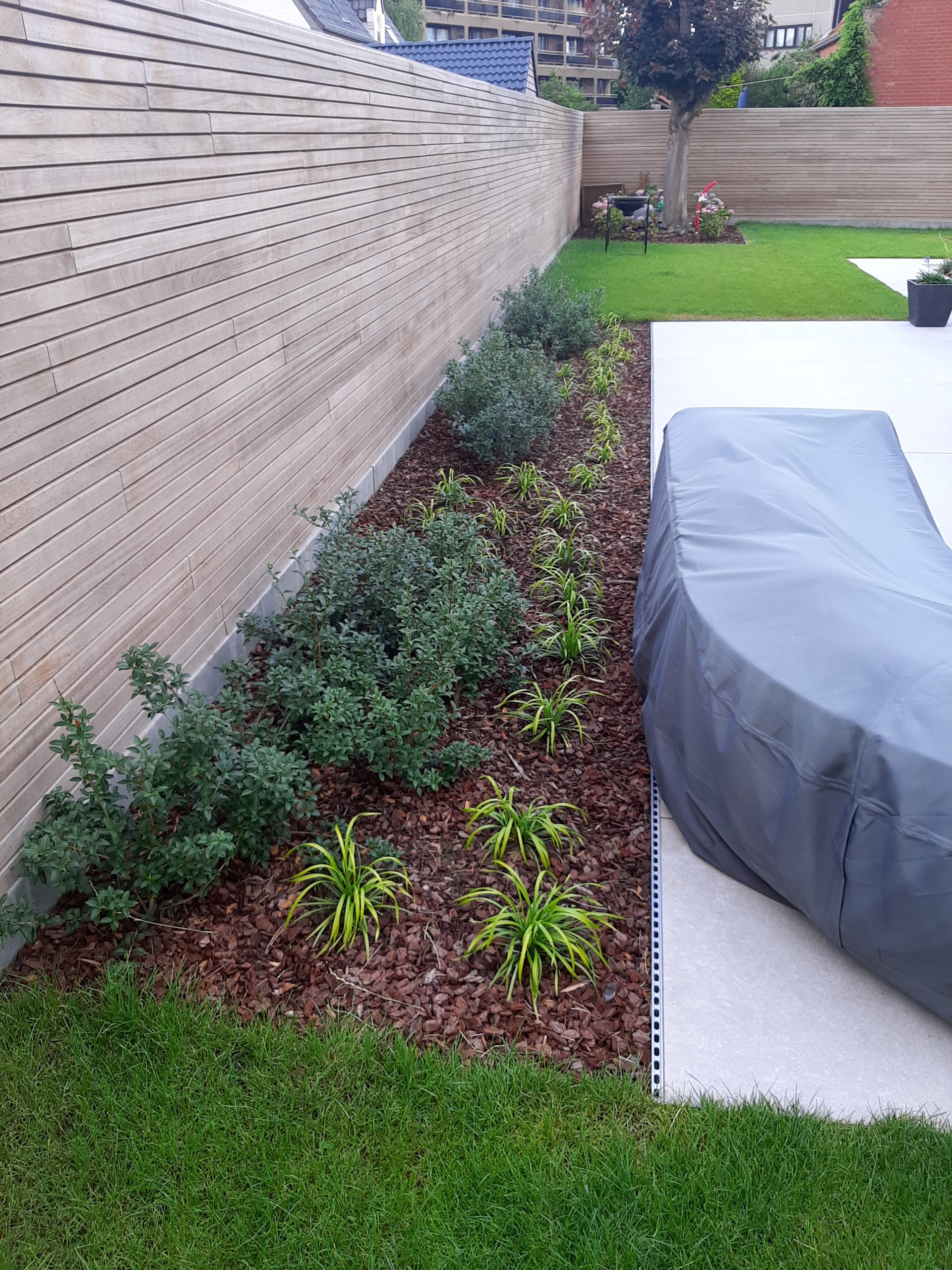 Bekijk hier onze boomverzorging en tuinaanleg projecten